Before skins and cosmetics are released into the game, Fortnite developers typically ship them in the code without the user noticing. This is why you have to download new updates to the game all the time. Data miners keep track of these changes to the code and try to extract as much information as possible via data mining. This why we are able to explore the new unreleased cosmetics, skins, outfits, emotes, dances, gliders, umbrellas, harvesting tools, pickaxes, back bling, sprays, contrails, skydiving trails, loading screens, toys and so on before they are even officially displayed in-game.
Not all of the skins and cosmetics you will find here will end up in the store or in-game, sometimes developers decide they ditch an idea they once had. If you know any leaks not included, please contact us either via our contact form, Twitter or Discord.
This list contains the lastest Fortnite leaked, datamined & unreleased skins and cosmetics. We will continue to update the list in the future, so be sure to bookmark the page to come back for the latest Fortnite leaks.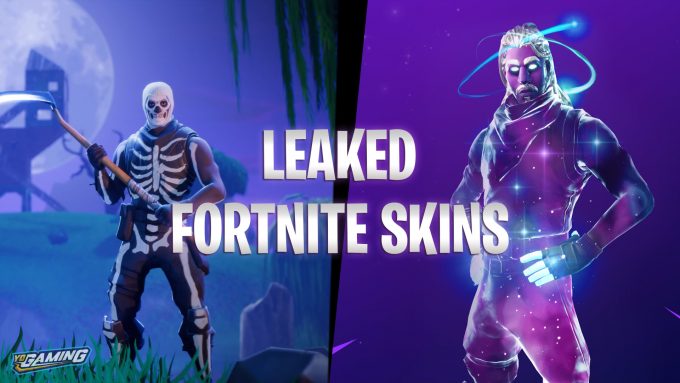 Leaked & Unreleased Fortnite Skins and Outfits
Durr Burger Worker Outfit/Skin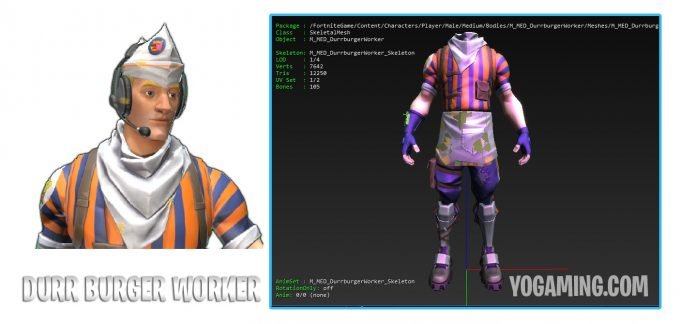 Leaked & Unreleased Fortnite Harvesting Tools/Pickaxes
Pointer – Unreleased Rare Pickaxe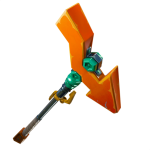 Power Grip – Unreleased Rare Pickaxe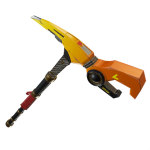 Leaked & Unreleased Fortnite Gliders
Helium – Uncommon Glider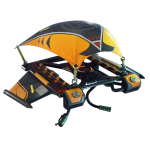 Rush – Uncommon Glider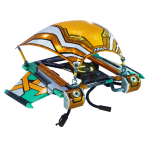 Steadfast – Uncommon Glider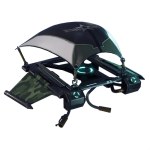 Fortnite Leaked & Unreleased Skydiving Trails
Embers – Rare Skydiving Trail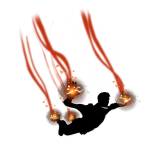 If you are interested in more unreleased skins, check out https://fnbr.co!