The new Battle Pass challenges for week 7 is going strong in Fortnite Battle Royale. As always, Reddit user thesquattingdog has released his all inclusive battle pass challenge cheat sheet! The cheat sheet can be seen below.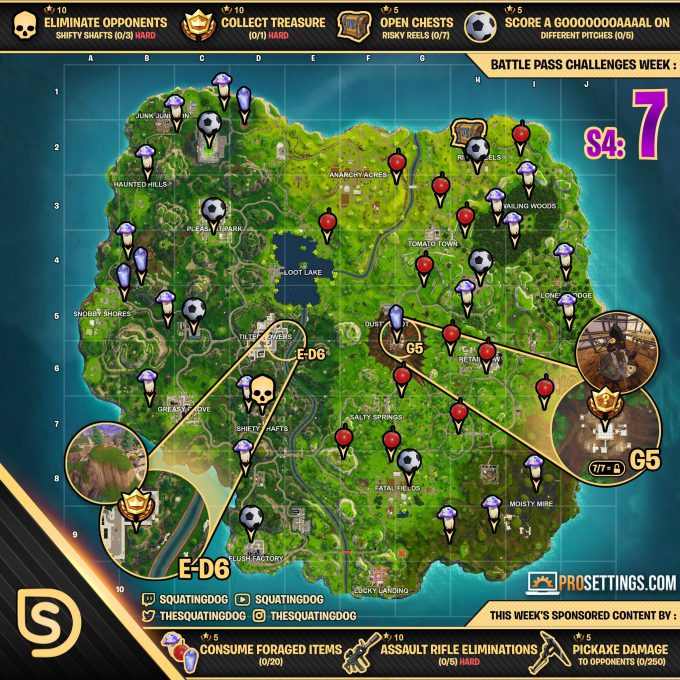 All credits go out to thesquattingdog for creating this awesome cheat sheet.
Here is a summary of all the challenges:
Deal 250 damage with a pickaxe to opponents
Search 7 chests in Risky Reels
Consume 20 Hop Rocks, Apples or Mushrooms
Score a goal on 5 different places
Follow the treasure map found in Pleasant Park (can be found near Tilted Towers) (HARD)
5 Assault Rifle Eliminations (HARD)
Eliminate opponents in Shifty Shrafts (HARD)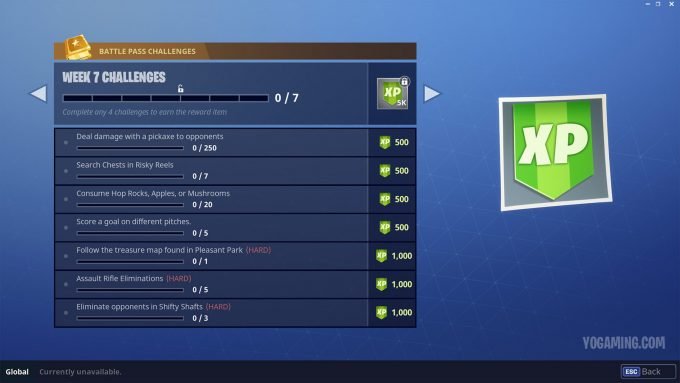 A lot of users have been complaining about the opening the chests in Risky Reels. Some users suggest doing it in sniper shootout, while another user reported it is easier to complete in squad mode with no fill.