Nick Eh 30 is a popular Youtuber and avid Fortnite player. He has recently seen huge success while streaming Fortnite on Youtube, known for being a highly skilled and creative builder, often innovating with new ways of building.
Nick has also participated in several tournaments, but has not one so far. Nick Eh 30 is from Canada and is born on March 14, 1995 which makes him 23 years old. Besides being a gamer, Nick holds a blue belt in Taekwondo.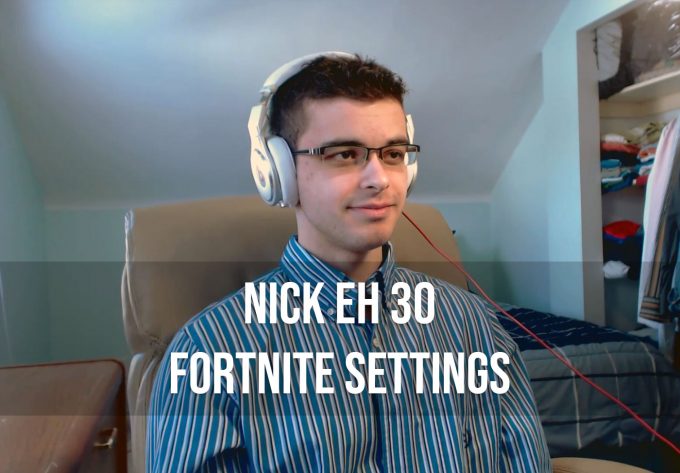 As you might have guessed already, this post will be about what settings and what kind of setup Nick Eh 30 uses when he plays Fortnite.
Nick Eh 30 Setup and Gear
Lets start in the gear department, we will not give very detailed information about the equipment, but you can click on the check price, and read much more information.
Monitor – Acer Predator XB252Q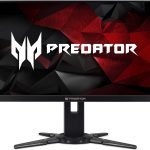 The Acer monitor is a 27″ beast with 240 Hz refresh rate and 4 ms response time. While not being the fastest monitor overall, it is definitely one of the fastest 27″ monitor we have seen. The monitor includes Nvidia G-sync for smoother frame rate updates.
Mouse – Logitech G403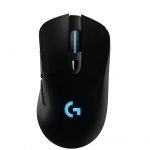 The Logitech G403 is considered one of the absolut best gaming mice out there. It features the best mouse sensor, the PMW3366 from Pixart, and is very lightweight and durable.
Mousepad – Logitech G240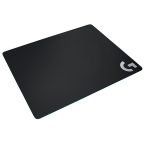 No mouse without a proper mousepad. Nick Eh is combining his Logitech mouse with a cloth mousepad from the same brand.
Keyboard – Logitech G Pro Mechanical Keyboard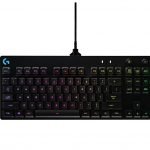 Every gamer with respect for themselves is using mechanical keyboards, so it comes to no surprise that Nick Eh is doing the same. The Logitech G Pro is one of Logitech's top tier keyboards, especially made for professional players. It is a very solid keyboard with custom Romer G switches made by Logitech. The Romer G switches are said to be 25% faster than MX switches, but overall they compare to the MX Cherry Red switches, found on many pro gaming keyboards.
Headset – Beyerdynamic DT 990 PRO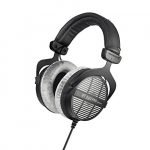 The Beyerdynamic DT 990 Pro headset is a popular choice among pro gamers. It is an open over ear headphone, made for mixing and music production, so quality of sound is of high priority. Overall a very good headset if you do not want to compromise on sound experience.
Gaming Chair – DXRacer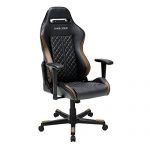 Nick Eh 30 is sitting comfortable in his DX Racer gaming chair. DX racer has been making chairs especially for gaming for a very long time, and it is a well known brand among gamer. The "racer" comes from the fact that the chair looks very similar to those found in racing cars.
After covering his setup and gaming equipment, it is time to look at his in-game Fortnite settings.
Fortnite Mouse & Game Settings
| Game settings | Input |
| --- | --- |
| Mouse Sensitivity: | 0.10 |
| ADS Sens: | 0.30 |
| Scope Sensitivity: | 0.50 |
| Mouse DPI: | 2000 |
| Polling rate | 1000 Hz |
| HUD Scale | 0.9 |
| Turbo Building | Off |
Nick is using a relatively high mouse sensitivity. If we multiply his sensitivity with his DPI we get a eDPI (effective DPI) of 200, which is more than most pro players. We believe that this is beneficial for fast builds, which is one of the things he is known for.
Nick Eh 30 Fortnite Video Settings
| Video Settings | Input |
| --- | --- |
| Window Mode: | Fullscreen |
| Resolution: | 1920×1080 – Aspect Ratio: 16:9 |
| Frame rate limit: | 240 FPS |
| 3D Resolution: | 100% – 1920×1080 |
| View Distance: | Far |
| Shadows: | Off |
| Anti-Aliasing: | Off |
| Textures: | Medium |
| Effects: | Low |
| Post Processing: | Low |
| Vsync: | Off |
| Motion Blur: | Off |
| Show FPS: | On |
| Brightness calibration | 0.5 |
As all other players, Vsync and motion blur is turned off. Usually players would like as little blur as possible, so this makes perfectly sense. Besides this the frame rate is capped at 240 Hz, which is good for stabilizing the frame rate so you don't see huge spikes in frame rates.
Nick Eh 30 Fortnite Keybinds
| Action | Input |
| --- | --- |
| Jump | Space Bar |
| Use | E |
| Build Edit | F |
| Repair/Upgrade | G |
| Crouch | Thumb Mouse Button |
| Weapon Slot 1 | Mouse Side Button |
| Weapon Slot 2 | Middle Mouse Button |
| Weapon Slot 3 | Q |
| Weapon Slot 4 | Left Ctrl |
| Ability Slot 1 | Left Alt |
| Ability Slot 2 | X |
| Switch Quickbar | Q |
| Building Slot 1 (Wall) | Thumb Mouse Button 2 |
| Building Slot 2 (Platform) | Z |
| Building Slot 3 (Ramp) | C and V |
| Building Slot 4 | B |
| Trap Slot | T and Y |
This is the most important keybinds, especially his keybindings for building is the most interesting! Wall is one mouse, he probably want to be able to build this as fast as possible while platform and ramp is on keyboard.
That's it, we hope you enjoyed reading this article! If you find any errors, please leave a comment here.
You can check out Nick Eh 30's Youtube channel here for more videos.