The Fortnite map has changed a lot over time. From being a very basic grassland map with a few locations to a map with various biomes and many different points of interest.
In this article, we will go over all the different maps introduced in the various patches in Fortnite Battle Royale and discover the evolution of the Fortnite map.
We start in season 1 and will continue as long as the map is updated.
Fortnite Season 1 and Season 2 Map – 1.0
This is the very first map introduced when Fortnite Battle Royale launched. There were a few named locations and only one biome.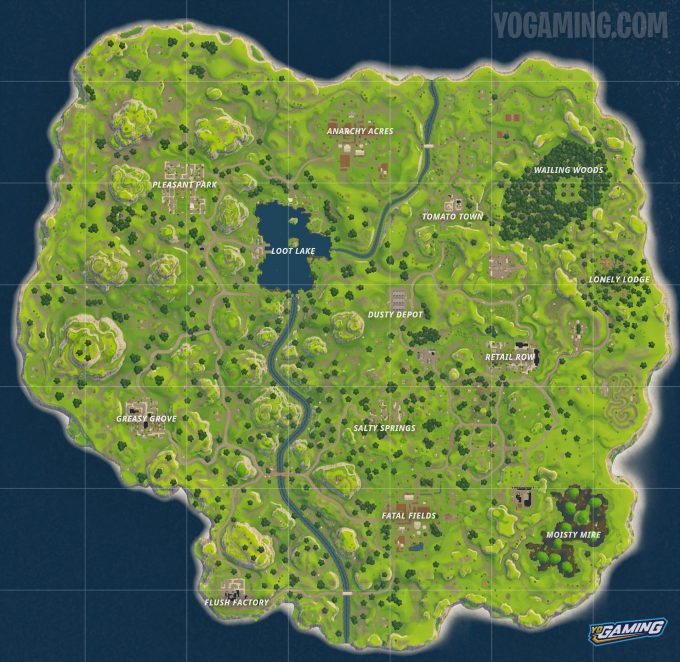 Fortnite Season 3 Map – 3.0
In Season 3 many new locations present today was added; Snobby Shores, Junk Junction, Haunted Hills, Shifty Shafts, Lucky Landing, and Tilted Towers. Tilted Towers quickly became a very popular landing spot due to its position close to the center of the map and the amount of loot you could find there.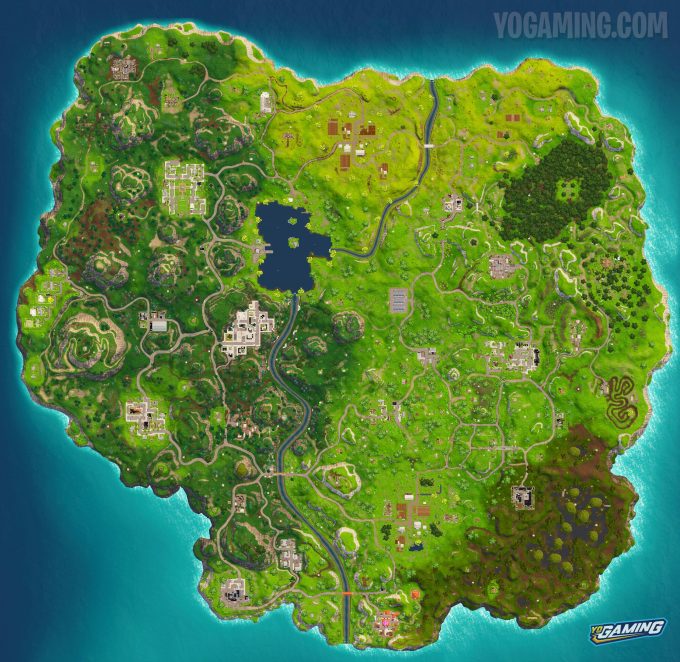 Fortnite Season 4 Map – 4.0
In season 4 a meteor hit Dusty Depot and left a huge crater behind (Dusty Divot) and we also saw Risky Reels for the first time.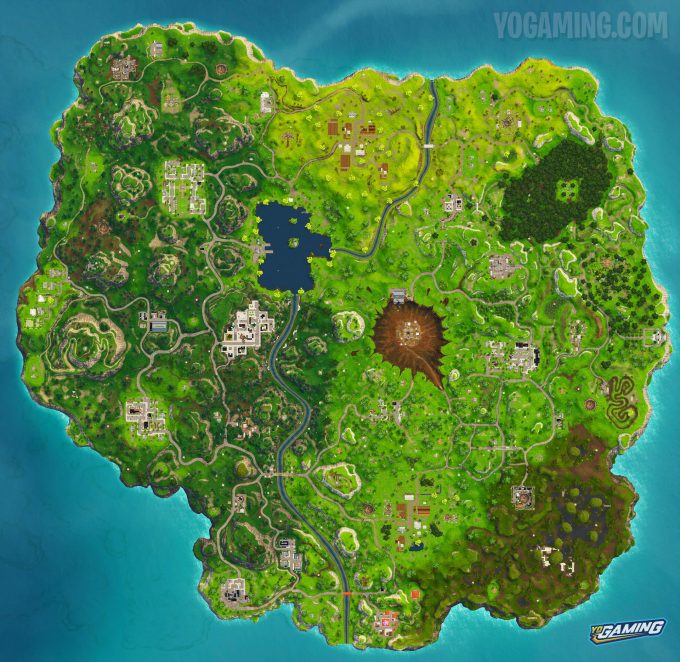 Fortnite End Season 4 Map – 4.5
Throughout season 4 the map changed a little, mostly in Dusty Divot where trees started to grow in the crater.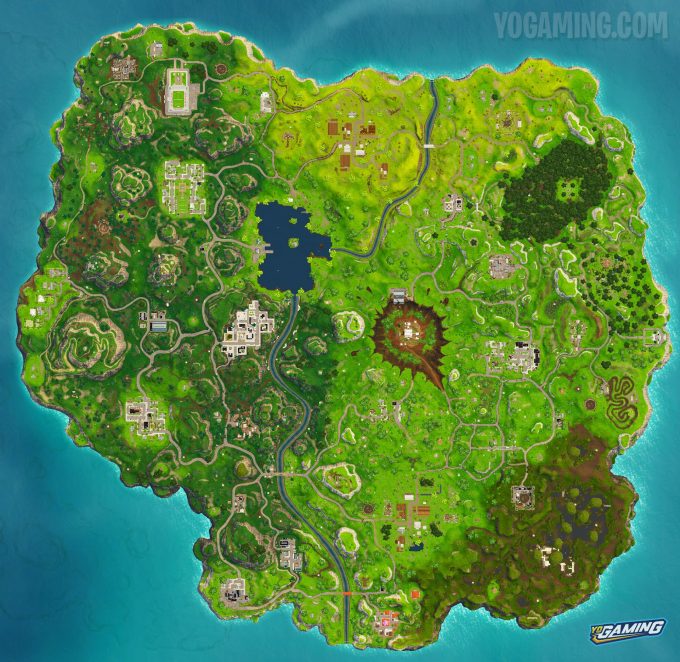 Fortnite Season 5 Map
In season 5 we saw a big change in the map. The desert biome was added along with many new locations, while other locations were removed. Paradise Palms and the desert biome replaced Moisty Mire and the prison, which had been there since the very beginning. Besides this, Dusty Divot began to be filled with trees.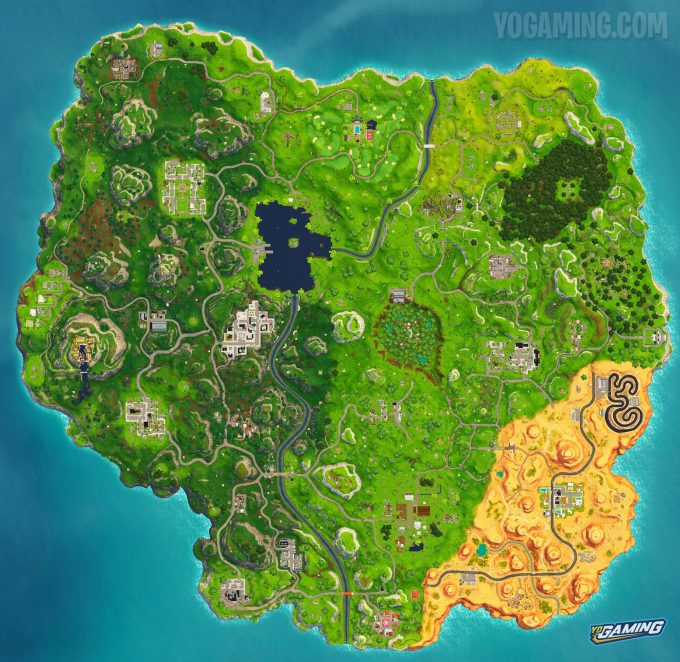 Fortnite Season 6 Map – 6.0
Season 6 brought along the cube, also called Kevin. The mysterious cube would start in loot lake but travel around the map throughout the season. A lot of small changes happened during this season revolving around the mystic cube.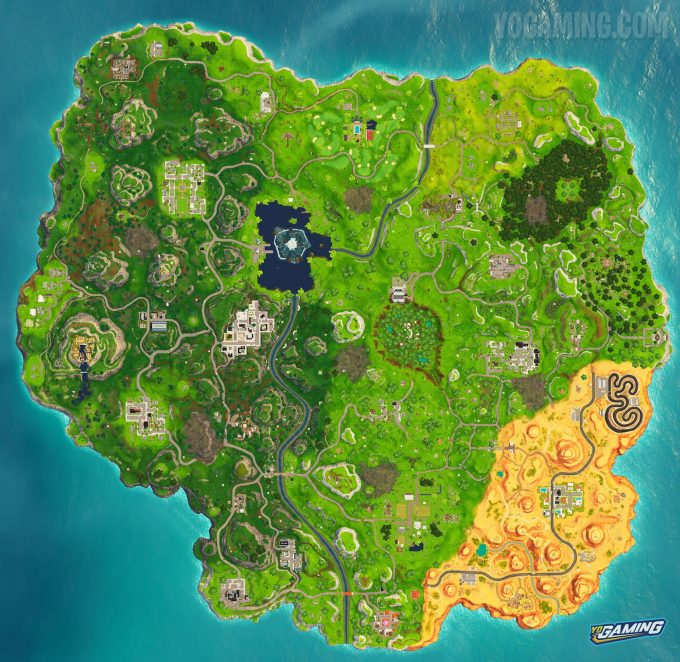 Fortnite Season 7 Map – 7.0
In season 7 another biome was added – the snow biome. It was also the first time that the map size actually increased. In the snow biome we saw three new named locations; Frosty Flights, Polar Peak and Happy Hamlet. At the same time, Greasy Grove and Flush Factory were removed.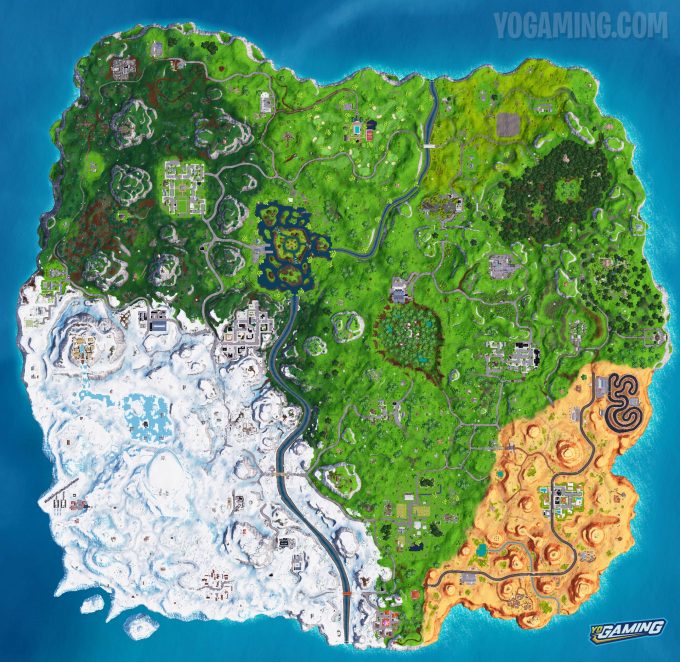 Fortnite Season 8 Map – 8.0
In season 8 we lost Wailing Woods along with Lazy Links and the Block was moved. Instead of Wailing Woods, a huge volcano erupted and instead, we got Sunny Steps and the Lazy Lagoon.

The Evolution of the Fortnite Map
We have created a little video which you can view below. The video shows the evolution of the Fortnite map from season 1 until season 8.
What do you think of the changes to the map, and what do you think will happen in the next season of Fortnite Battle Royale? Let us know in the comments!