As with the past, Season 8 brought a lot of new and redesigned locations to the game. Every season, the map becomes more detailed and new features are added. This time a huge volcano was added to the map, along a new area with a pirate theme. The map still has a lot of utilities to get around quickly and ballers came with the new season as well. However, we also lost some long loved locations as well. Wailing Woods had to go to make room for the volcano, and Lazy Links were replaced with the Lazy Lagoon.
Fortnite Season 8 HD Map
To download the map, simply open the picture below and save it to your PC. The map features named locations.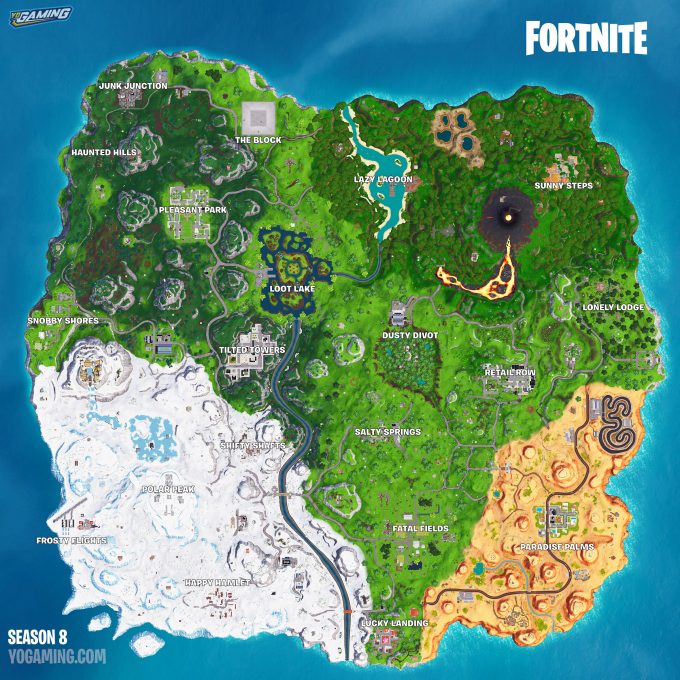 What is your favorite location in Season 8, and what do you think they will bring for Season 9?