Joel's Pub is a quest in Fortnite Save the World that upon completion will reward players with Mythic Survivor Joel. Joel has the "Dreamer" personality.
The objective of the quest is to find Joel's Pub in two separate successful missions. Joel's Pub can be found in city zones in +40 missions.
We found Joel's Pub in an industrial zone at the outskirt of the map (see map location below).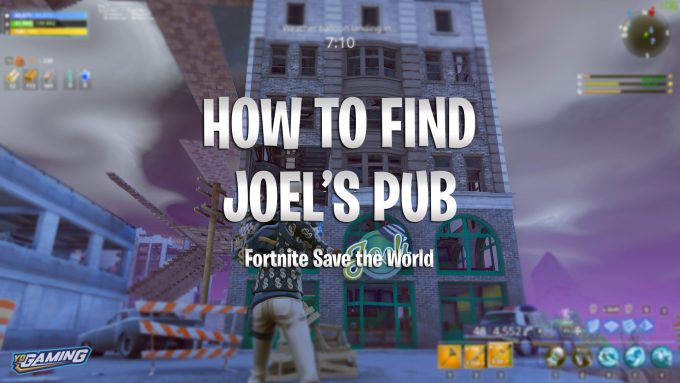 Please note that the spawn point of Joel's Pub is random and that it is not guaranteed that it will spawn in the game.
A screenshot of Joel's Pub can be seen below.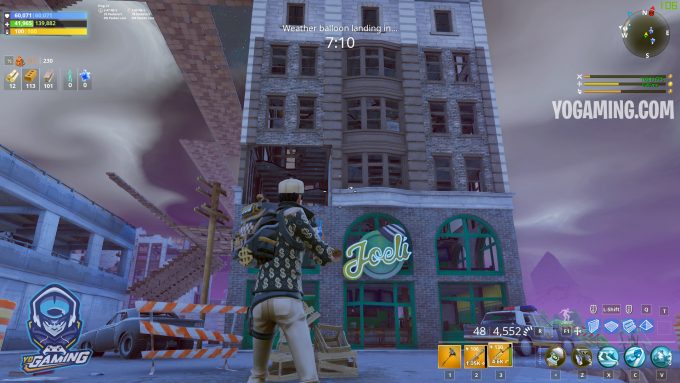 Joel's Pub is a tall square building with a big green sign that says Joel's. You will not be in doubt when you find it. However, you should note that it is possible to destroy the sign, so if you play in public games it is possible that the sign has been destroyed.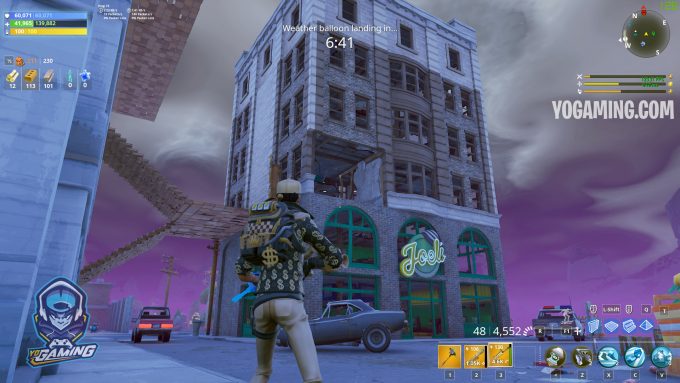 Since it is not guaranteed to spawn in all games, we recommend that you put your game in Private and try to find the location. Going into public games and leaving after 2 minutes because you cannot find the pub is really frustrating for the remaining players.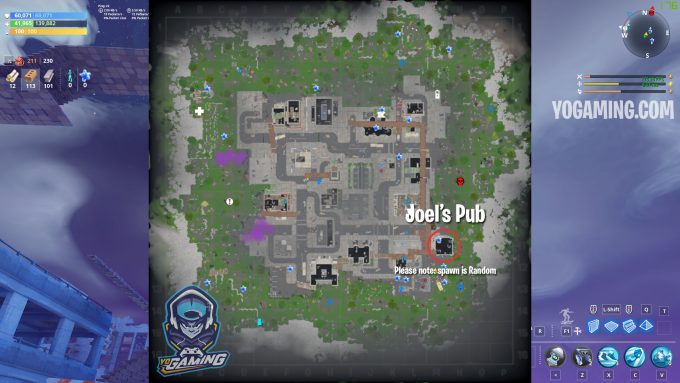 This screenshot shows Joel's Pub on the map. It is not guaranteed to spawn here, but people have reported that it usually spawn near the edge of the city zone.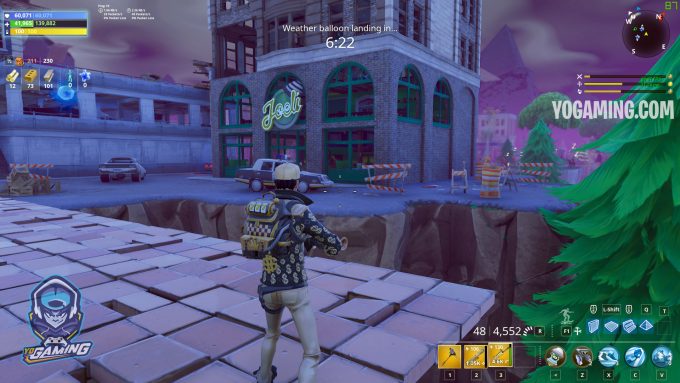 That's it, we hope that you have luck in your search and find Joel's Pub as quickly as possible!