Tyler "Ninja" Blevins (aka. NinjasHyper) is the most popular Fortnite player in world, judging of the viewers he is currently attracting everyday on the gaming streaming platform Twitch. He gained popularity due to being among the first streamers taking up the game and also because he turned out to be considered one of the best players in the game. Ninja is born on June 5, 1991 which means he will mark his 27 birthday this year. He currently lives in the United States with his wife Jess. His career in gaming started in 2009 with him competing in Halo. A couple of years later in 2012 he won his first Halo championship in Halo 4.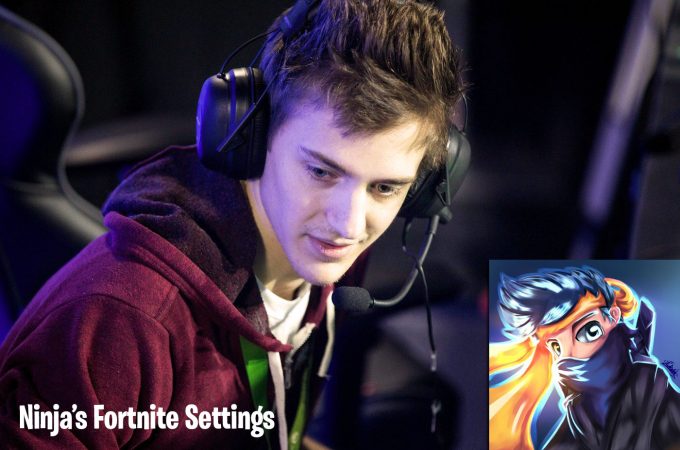 In this guide, we have gathered all his settings, keybinds and what gear he uses. Lets start by taking a look at his gear.
Ninja's Gear – Gaming Equipment
Monitor – Alienware AW2518H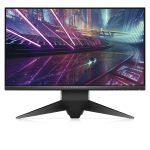 Ninja recently acquired a new monitor – the Alienware AW2518H. This monitor is a complete beast with it's 240 Hz refresh rate. It is a top notch gaming monitor for competitive gamers.
Lets take a look at the specs:
24.5-inch TN Gaming Monitor
1 ms response time
Full HD 1920 x 1080
240 Hz refresh rate
NVidia G-Sync integrated
While the resolution is not impressive compared to many other monitors out there, what this monitor does is provide speed. It has 1 ms response time and 240 Hz refresh rate as mentioned earlier. This makes it a very quick monitor, specially made for gaming. If you are looking for a monitor for doing graphics and such, this is not a monitor for you. If you on the other hand is looking for one of the best gaming monitors on the market, this is the rights choice. be warned, it does not come cheap. 😉
Mouse – Logitech G502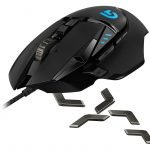 The Logitech G502 Proteus Spectrum is a mouse made specially for gamers. It has an optical sensor for more precise registration of movement with a polling rate of 1000 Hz. Besides this it features 11 programmable buttons, which comes in handy when you want to built quickly in Fortnite, using just your mouse.
Headset – Beyerdynamic DT 990 Pro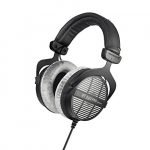 Ninja's headset is a rather unconventional choice since it is not a specific gaming headset. This does not make it any worse though and maybe even a better choice. The Beyerdynamic DT 990 Pro is made for professional mixing and mastering purposes, so it is made for people who a thing or two about audio. The reviews are very good, so it is very good at what is does – provide a great audio experience for your ears.
Keyboard – Corsair K70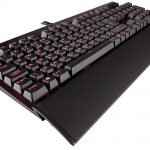 Corsair K70 is a mechanical keyboard made for gamers. It has a very low response time and uses the Cherry MX Speed gaming key switches. It is a very popular choice among professional gamers and has very good overall reviews. A solid keyboard for performance and durability!
Mousepad – HyperX Fury S Pro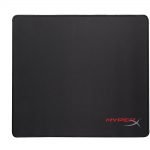 The HyperX FURY S Pro is a large cloth mousepad for gaming. In our opinion cloth mousepads are the best. Size is also a must, since professional players tend to use lower sensitivities (which we will come to later) which requires a big surface to move your mouse around.
Chair – MAXNOMIC custom chair
Ninja uses a custom chair that was made for him during his time playing Halo for Evil Geniuses. Therefore it can not be bought anyway.
Instead we recommend the DXRacer Drifting Series. DXRacer is known for making quality chair for gamers at fair prices. It has padded arm wrests and a sleek design.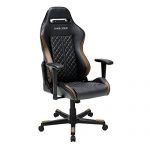 Now lets move on to take a look at Ninja's in-game settings.
Ninja's mouse settings and sensitivity
Ninja uses a rather low sensitivity compared to the average gamer. This is common for professional players. The reason is that a lower sensitivity, makes for finer adjustments. To compensate players moves their hands more while playing instead of just adjusting their aim with their wrists.
Sensitivity
In-game sensitivity: 0.08
Zoom sensitivity: 0.40
ADS sensitivity: 0.60
Mouse Settings
DPI / CPI: 800
Polling rate: 1000 Hz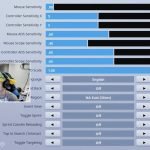 This image shows Ninja's mouse settings.
Ninja's mouse keybinds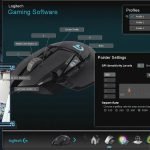 This image shows the keybindings he uses on his Logitech mouse. Since keys are mapped to the mouse it can seem a bit confusing, but we will try to explain.
He uses his front thumb mouse button to build a ramp. He uses the back thumb mouse button to build a wall. To build a platform, he left clicks on his middle click button (the scroll wheel).
You can also check out this Twitch clip to see his own explanation:
https://clips.twitch.tv/SmoggyTiredClintMingLee
Most relevant controls / keybinds
| Action | Input |
| --- | --- |
| Use | E |
| Jump | Spacebar |
| Crouch | C |
| Weapon Slot 1 | 1 |
| Weapon Slot 2 | 2 |
| Weapon Slot 3 | 3 |
| Weapon Slot 4 | 4 |
| Ability Slot 1 | Z |
| Ability Slot 2 | X |
| Switch Quickbar | Q |
| Building Slot 1 (Wall) | Thumb Mouse Button 4 |
| Building Slot 2 (Platform) | Scroll Side Click Left |
| Building Slot 3 (Ramp) | Thumb Mouse Button 3 |
| Building Slot 4 | Scroll Side Click Right |
| Trap Slot | 5 |
Next up is video and graphics settings.
Ninjas's graphics and video settings
| Window Mode | Fullscreen |
| --- | --- |
| Resolution | 1920×1080 |
| Aspect Ratio | 16:9 |
| Frame Rate Limit | Unlimited |
| 3D Resolution | 1920×1080 |
| View Distance | EPIC |
| Shadows | OFF |
| Anti-aliasing | OFF |
| Textures | EPIC |
| Effects | EPIC |
| Post Processing | LOW |
| Show Grass | OFF |
| Motion Blur | OFF |
| Vsync | OFF |
| Monitor Refresh Rate | 240 Hz |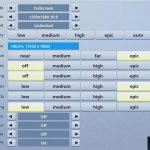 Thanks to ProSettings to providing us with Ninja's most recent settings.
That's it, if we forgot anything or you see a mistake, feel free to leave a comment.
The below video is from Ninja himself, it highlights why he is considered one of the best Fortnite players at the moment.