There is currently a bug in Fortnite Battle Royale, which prevents you from joining a party and prevents people in your party from inviting other people (as long as you are the party leader).
The error gives you the following message:
Failed to join party
You must finish downloading all content before joining a party
Example screenshot below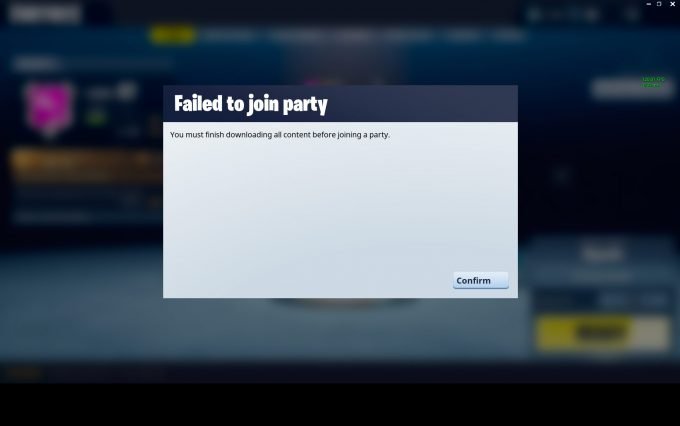 How to fix the error
It is actually pretty simple to fix the error. This is only tested on PC though.
Restart the Fortnite client and the launcher.
Verify your files through the launcher (click on the gear wheel next to "Launch" button and click "Verify").
Go to the Fortnite options in the launcher and make sure you have "Save the world" content downloaded.
The error should be fixed now.
If this did not work for you, or you have another solution, then please post it in the comments.